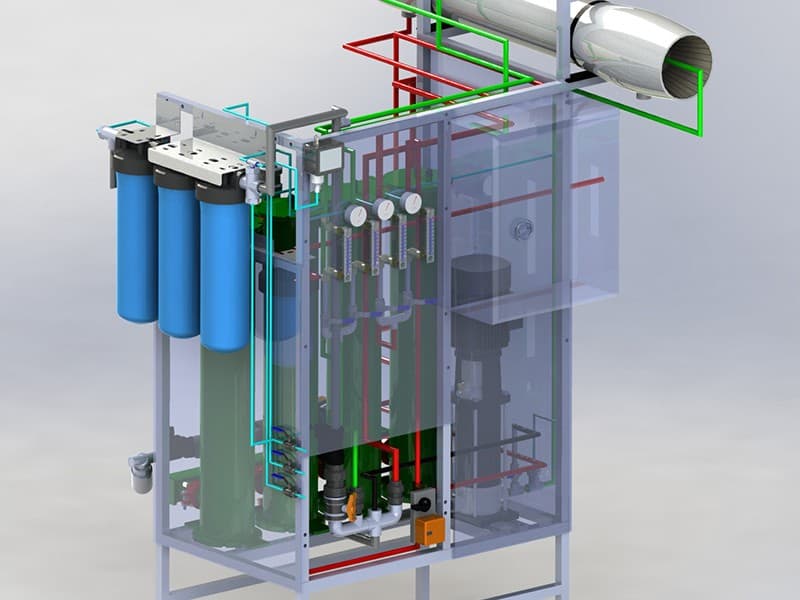 Using UET's technology will solve all major interferences and protect your membranes for the smooth operation of your Reverse Osmosis system without chemical pre-treatments.
Non-Chemical Pre-Treatment

UET's RO system uses water electrolysis for the pre-treatment of RO membranes to control hard water deposits and minimize corrosion and bio-contamination. This natural process concentrates the scale deposits inside the electrolysis unit and reduces the scaling of the Reverse Osmosis membranes, improving the flow of water. The process also enables a substantial reduction in RO reject water, and the small quantity released contains no harmful chemicals.

Advantages
Features
Specification
Advantages
Prolonging the life cycle of RO membranes.
Producing RO water without using water softeners.
Producing RO water without using anti-scale inhibitors.
Improving RO yield ratio and allowing reject water to be reused.
Budget-friendly and environmentally friendly.
Features
Specification