UNIVERSAL ENVIRONMENTAL TECHNOLOGIES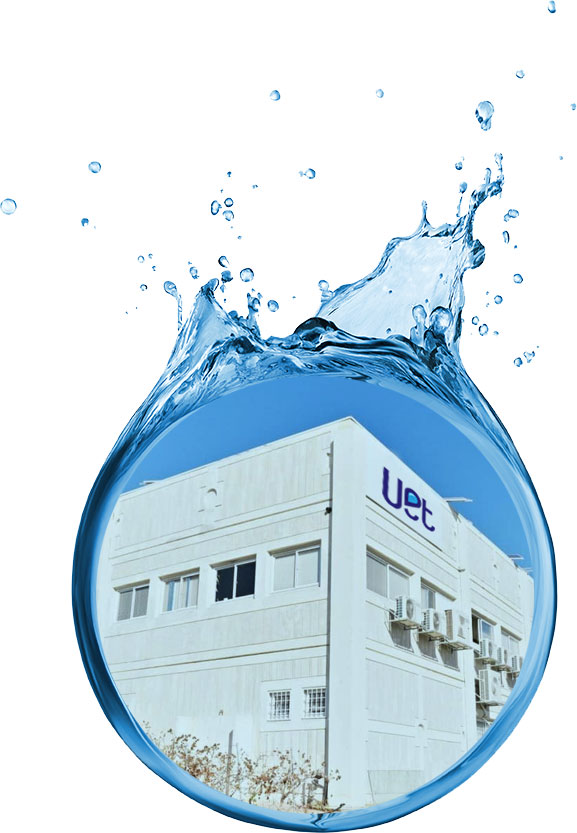 UET is an Israeli engineering and manufacturing company a global leader in the treatment of water without chemical additives. We use the natural attributes of water to correct a variety of industrial water issues. Founder and President of UET, David Sherzer is a water chemical engineering expert and a visionary in designing and developing new water treatment solutions. Fueled by his passion, David revolutionized the philosophy of water treatment, thus providing the world with sustainable and economical solutions.
Since its development in 1992, our technology has been tested by international chemical companies that set out to disprove its efficacy, but now recognize its advantages. Our systems are designed with the benefit of technical and engineering knowledge, and have been extensively tested in installations around the world. Our solutions are easy to install and maintain, and have been shown to reduce maintenance and water costs. We partner with engineering consultancies and water companies worldwide that are keen to use new green technologies to improve water efficiency.
Our company is based near Beer Sheva – Israel's green-tech hub on the edge of the Sinai desert, where every drop of water is valued.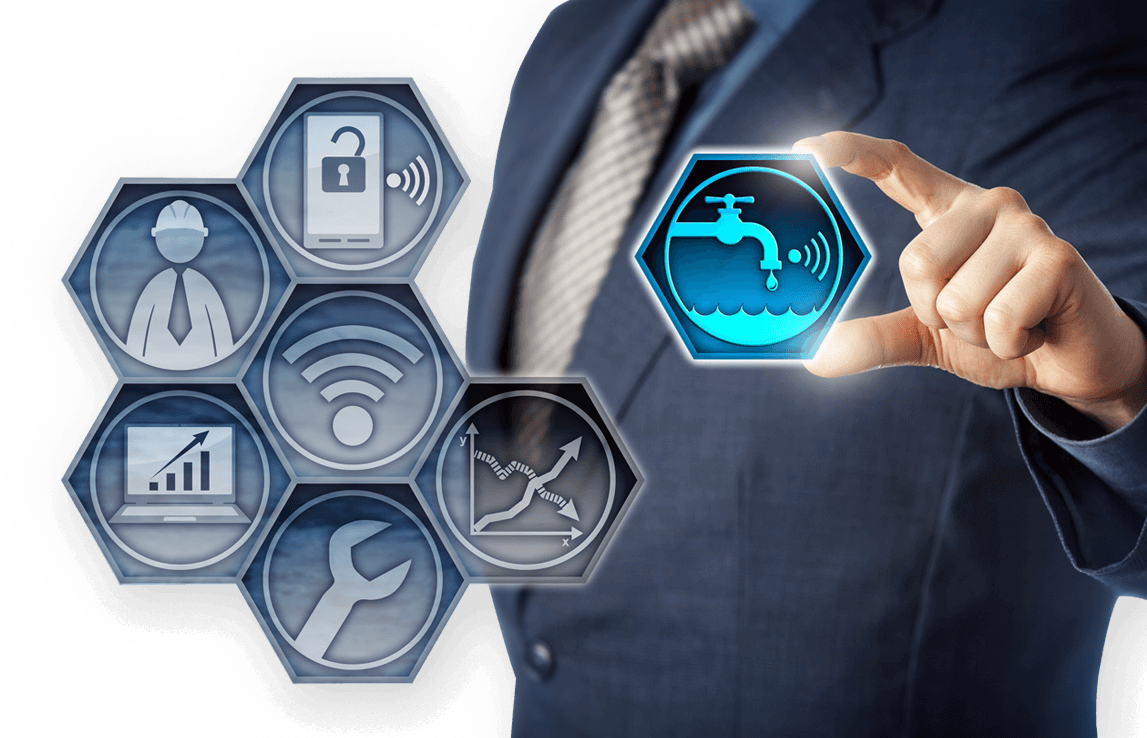 UNIVERSAL
ENVIRONMENTAL
TECHNOLOGY
WE KEEP IT GREEN
PARTNER WITH UET

UET partners with agencies and engineering companies around the world that are looking to use new green technologies to improve water efficiency. Our partners are licensed to design, manufacture, install and service water treatment systems based on UET's technology.
We have partners in Europe, North America, South America, Africa, India and Asia, and we are open to working in partnership with other companies around the world.
UET is the leading international company in the field of chemical-free water treatment, based in Israel with a worldwide network of partner companies.
Our water treatment technology is respected and utilized around the globe. We work with major industrial companies across all sectors and our systems are installed in over 4,000 installations worldwide. UET's treatment concept and its applications are protected by 8 patents and recognized by the USA-EPA, ANAB, and RONET (ISO 14001:2015 and ISO 9001:2015).
VIDEOS

OUR CLIENTS
Previous
Next


WHAT OUR CLIENTS ARE SAYING ABOUT US?
We are pleased to advise you about the significance of operating your various water treatment units as detailed in the following:
We have ordered UET-SR-CT and UET-SR-CCWS units to replace our previous water treatments to cooling towers and closed cooling systems.
The replacement based on ROI calculation:
ROI for cooling tower-make up water 2 m3/h


Soleval, Spain – Project: Thermosolar PowerPlant
The system incorporates UET's unique technology for removal of excess of hard minerals, dissolved metals and bio-life in the water before entering a RO system and DI process.
The whole process does not utilize any chemicals or additives.


Pro-Aqua, Germany – Project: Cooling Water Treatment
For more then 10 years now, we are operating UET's designated units to prevent scale, corrosion and biolife problems in the closed cooling systems of the NaanDanJain factories. The units model are UET-CCWS and their purpose is to maintain the smooth functioning of critical cooling systems in service of production lines in our company.


Naan Jain, Israel & India – Project: Cooling Water Treatment
It is to mention at this letter that UET have performed in a professional manners including:
a. Preformed process and detailed design.
b. Preformed the equipment assembly on skids.
c. UET participated in the start up and running in steps and brought to a full integrated solution.


IMI (Israel Military Industries) – Project: Process Water Recycling
Since 2009, UET took upon itself the task of servicing the entire water system and replaced the resin column, sodium hypo-chloride, and the coagulating agent by using UET's technology. The system provided by UET works perfectly and keeps the system at the required level of DM water, yet without utilizing any chemicals.


Marvell Semiconductors, Israel – Project: Purified Water
In 2012, UET built for us an entire system at our new site that contains the UET pretreatment to control bio-life, coagulation, heavy metal removal and scale; the RO system to remove the main bulk of minerals; followed by resin columns to remove the fine amount of the remaining minerals up to total demineralized water at a very low resistance.


Medinol, Israel – Project: Purified Water
For more than 3 years now, the water treatment program for the cooling tower is operated by UET's (Universal Environmental Technology) designated units to problems in the cooling tower. This water treatment program under UET's design does not utilze any chemicals in the process. The units' model is UET-CT and their purpose is to maintain the smooth functionality of the critical cooling systems in service of the electricity production line in the power plant.


IAI (Israel Aerospace Industries) – Project: Total Water Management
Previous
Next