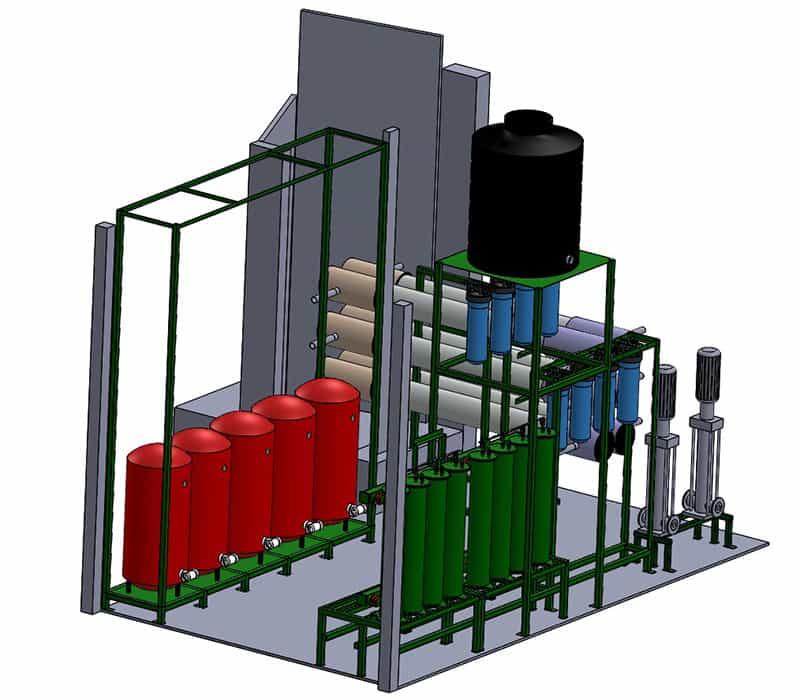 UET's solutions can be customized to fix water problems in industrial, commercial and municipal facilities according to your engineering requirements.

UET offers a complete package for designing, engineering, integrating and servicing the optimum water treatment plan for both existing and new facilities, to help you to rebalance your water supply, cut costs and save precious resources.

Our team of expert engineers will measure and calculate the treatment solution that is most appropriate for each of your water systems. We use advanced algorithms to solve each problem and design the appropriate combination of engineering solutions to rebalance troubled systems.
We will design bespoke installations and help you to integrate them into your existing infrastructure, or work with your architects and systems engineers to incorporate the ideal system design into your new building.

We will supply the treatment units that you require and deliver them factory pre-wired and pre-plumbed for easy installation. Our service engineers will supervise their installation and testing, and train your staff to operate the new systems and perform routine maintenance functions.

Alternatively, UET and its partners can provide a turnkey service to manage and maintain your water treatment systems according to your needs. We are confident that your company will notice significant cost savings through the installation and management of UET's water treatment systems. Click here to see who we have helped.